Pay attention to details
Instructions and Notes
Stay on top of specific project or client requests with notes and instructions that can be added by you or the client them self.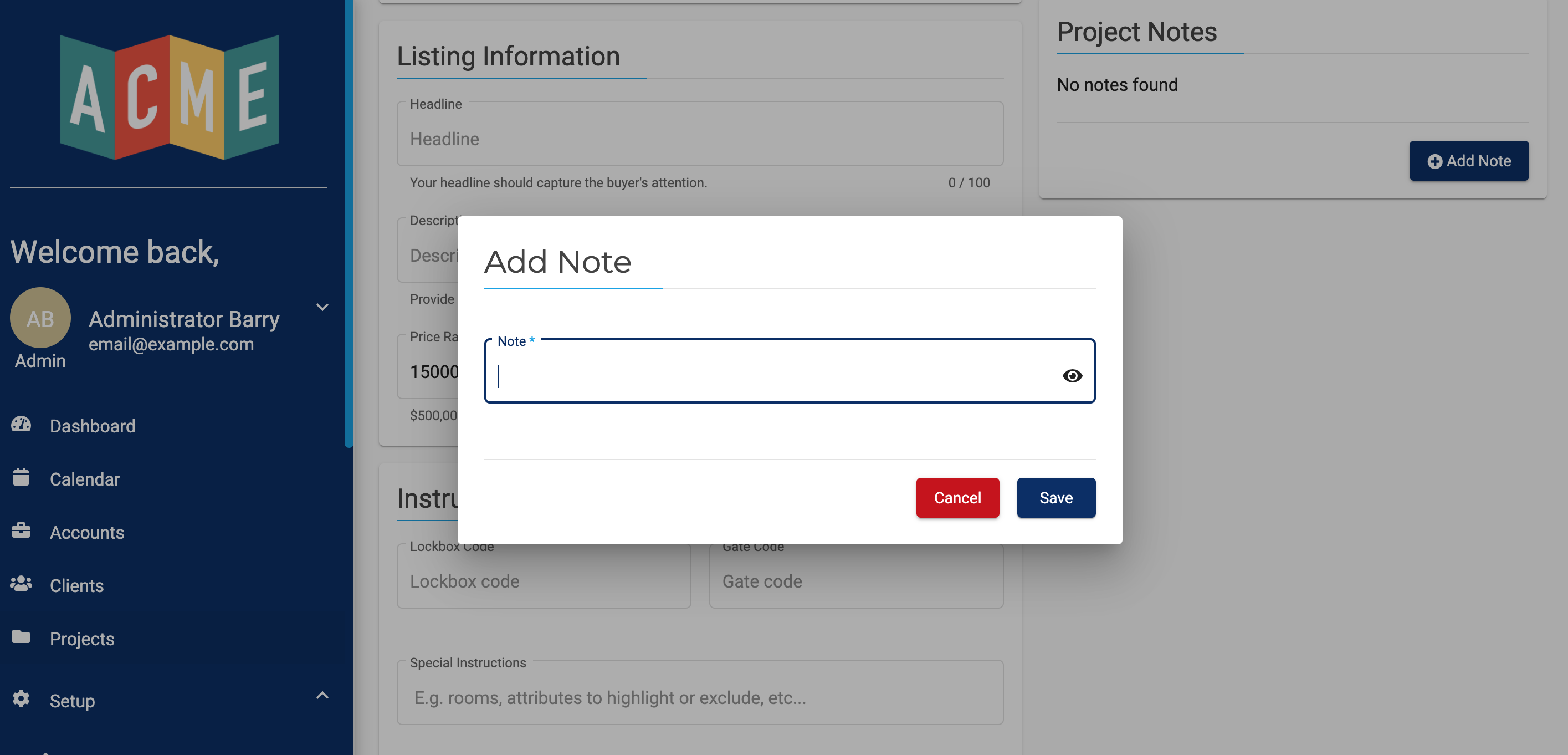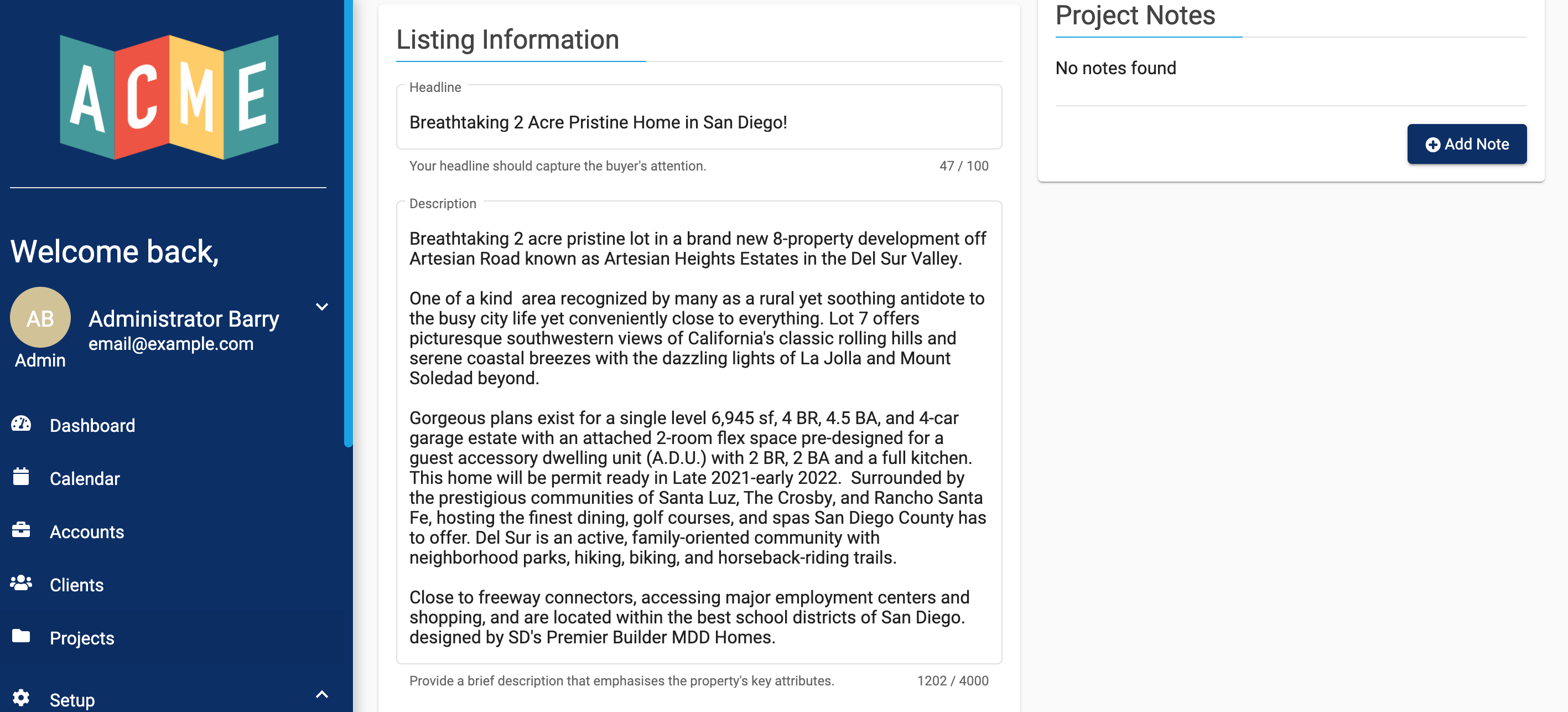 Save time later
Project Description
Property descriptions and details are used later on in pricing, in the automatically created property website and even on the day of the shoot, allowing photographers easy access to the property by recording any gate or lock box codes.
Delegate
Affiliations
Allow teams to affiliate with a specific brokerage, or assign an administrator who has access to all of their team members' individual projects and even place new orders on their behalf.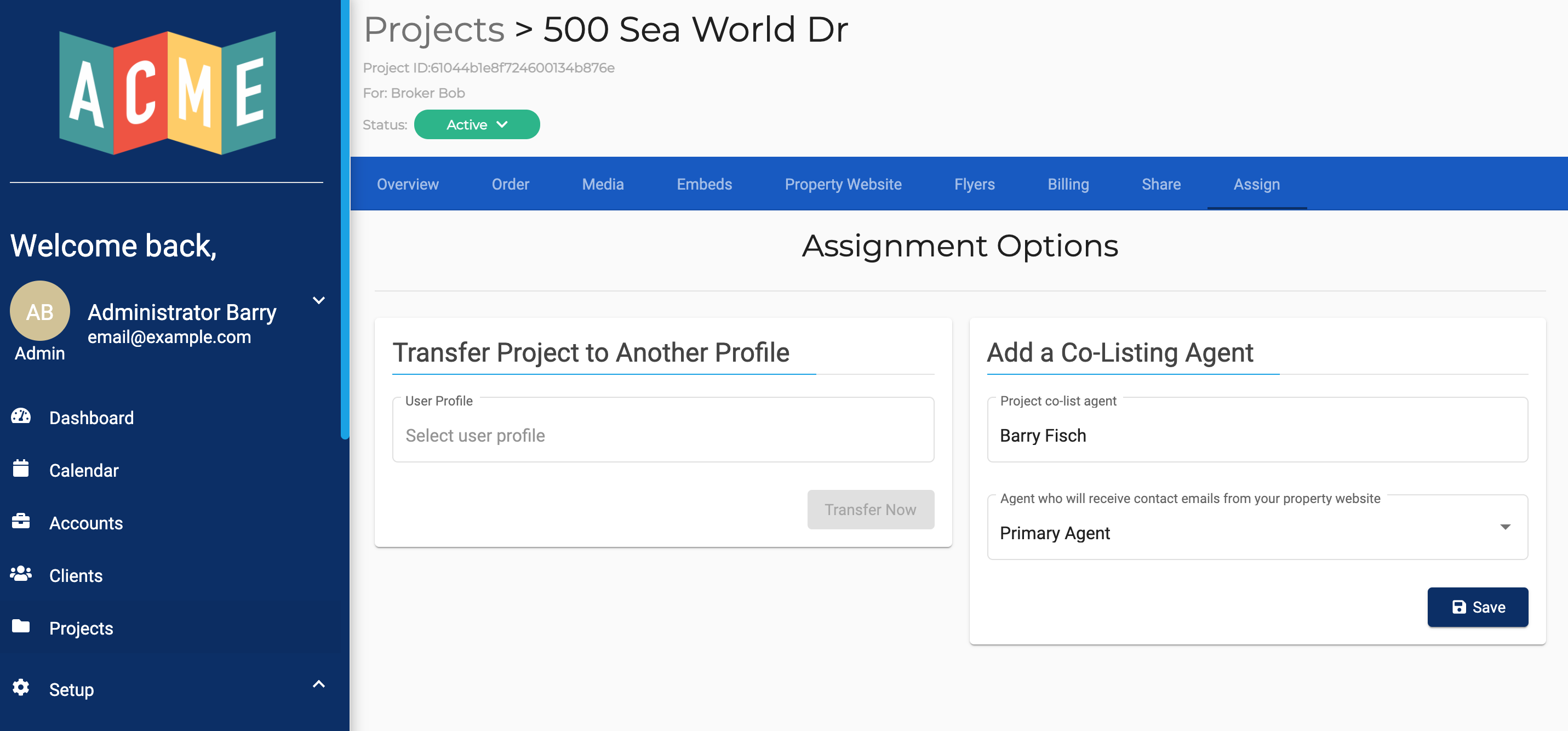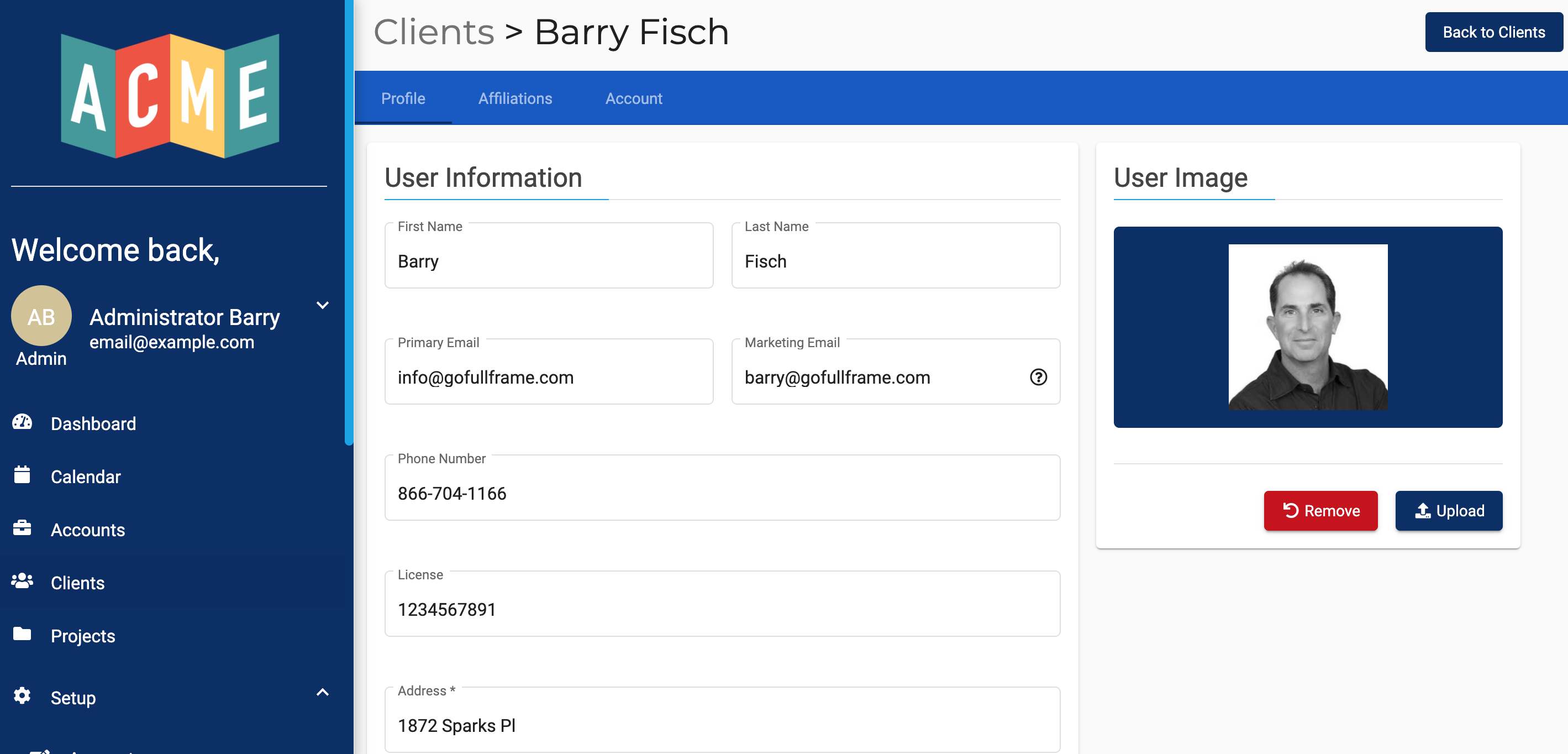 Customize experiences
Client Profile
The secure client profile allows for online payment and configuration of individual settings as well as customizable logos and branding.